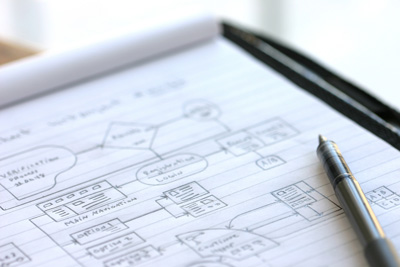 Social Change Media offers a website specifications development service to help you define the scope of your next web project.
Developing website specifications is hard. Especially if you haven't done it before or are not an expert.
Organisations should develop draft website specifications to include in a project brief or tender document before they seek proposals from web development agencies.
Not doing this will either:
cost your more money (as web development agencies will have to do more of this work for you) and/or;
result in quotes that are unrealistic or unreliable.
Website specifications development requires expertise
But the problem is that often the person who is given this job doesn't have the expertise to develop website specifications. The end result being either inadequate or misguided website specifications that can potentially derail your web project before you even start.
Organisations often don't have the in-house expertise to develop sound website specifications
Social Change Media's Principal Consultant, Mark McGrath,  has the expertise to develop well-informed, detailed website specifications that will enable you to source realistic and reliable quotes for your next web project.
Deliverables
Our website specifications development service includes:
Project goals, success indicators and target audiences
Research assessment and planning
Sitemap diagram
Blueprint diagrams
Wireframe diagrams
Functional requirements
Design brief
Project timeline
You can also use our service to produce a selection of these documents or have us help you produce these documents on an ad-hoc basis charged by the hour.
Costs
The cost for this service is dependent on the scale of your web project.
But a typical cost for developing a full set of draft website specifications for a medium sized web project would be in the range of $6,000 to $12,000 ex-GST.
Our standard charge-out rate for using this service on a selective basis is $140.00 per hr ex-GST.
Request a quote
Please request a quote if you are interested in our website specifications development service.