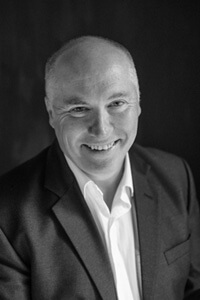 Mark McGrath is a Principal Consultant and Director of Social Change Media with over 20 years experience in designing, implementing and evaluating web solutions for public sector and not-for-profit organisations.
Before transferring to Social Change Media in 2005, Mark spent 6 years as a web consultant for Social Change Online, specialising in developing web solutions for public sector and non-profit organisations. From October 2007 to June 2010 Mark was the Sales Director for APT Solutions, who had taken over Social Change Online, developing web and CRM solutions for the same client sectors.
Mark has experience in:
developing web strategies
identifying user needs and developing website specifications
directing web design
website usability testing
web standards and best-practice in web publishing
managing website development projects
writing for the web
training staff on website management
search engine optimisation
content marketing strategies
evaluating websites
online marketing strategies
online campaign solutions
campaign materials production
Mark was one of the early pioneers of online campaigning in Australia, developing many online campaign solutions for unions and other non-profit organisations from 2000 onwards.
As an experienced social marketing consultant, Mark also brings a lot of added value to projects, in the crafting and marketing of content, particularly for websites that have a campaign or behaviour change focus.
Mark has also guest lectured at several universities and presented at national and international conferences on the issues of online campaigning and best-practice web development. He has a degree in Digital Media & Communications from the University of New South Wales.
More detail?
You can view Mark's detailed work history at: https://au.linkedin.com/in/markamcgrath