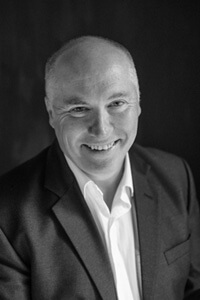 Mark McGrath is a Web Consultant and Director of Social Change Media with over 22 years experience in designing, implementing and evaluating web solutions for public sector and not-for-profit organisations.
Mark has managed hundreds of web projects, big and small, simple and complex.
Mark's areas of expertise include:
Website strategy and policy development
Content strategy development
User needs analysis
Website specifications authoring
Website usability testing
Website project management
Writing for the web training
Website management and content publishing training
Search engine optimisation
Website evaluation and competitor analysis
Online campaigns
Some of the organisations Mark has consulted for include:
Department of Education NSW
State Emergency Service NSW
Landcom
Human Rights & Equal Opportunity Commission
NSW Mental Health Commission
National Parks & Wildlife Service NSW
Queensland Mental Health Commission
Blue Mountains City Council
Leichhardt Council
Australian Council of Trade Unions
NSW Teachers Federation
NSW Nurses and Midwives' Association
Unions NSW
Mark was one of the early pioneers of online campaigning in Australia, developing many online campaign solutions for unions and other non-profit organisations from 2000 onwards.
As an experienced social marketing consultant, Mark also brings a lot of added value to projects, in the crafting and marketing of content, particularly for websites that have a campaign or behaviour change focus.
Mark has also guest lectured at several universities and presented at national and international conferences on the issues of online campaigning and best-practice web development. He has a degree in Digital Media & Communications from the University of New South Wales.
More detail?
You can view Mark's detailed work history at: https://au.linkedin.com/in/markamcgrath