Social Change Media specialises in developing websites for non-profit organisations. We build affordable websites that look good, work well and are easy to use.
Over the last 12 years, we have developed dozens of websites for non-profit organisations, big and small, simple and complex.
Our understanding of the non-profit sector and experience in solving problems commonly faced by organisations in this sector when developing a web presence means that we can deliver attractive and highly functional websites at affordable prices.
Recent work
Below is some of our recent work for non-profit organisations.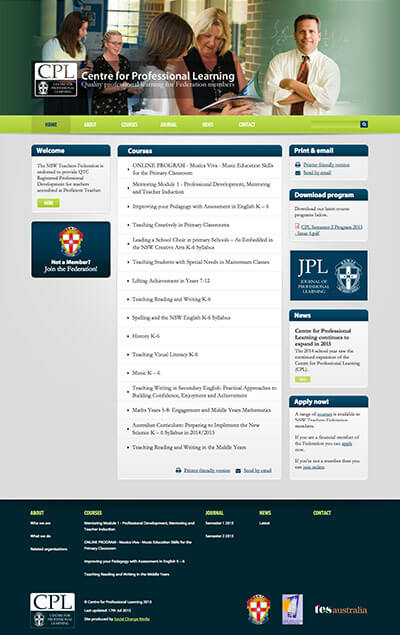 Centre for Professional Learning
Integrated custom content types for courses, dates, venues, forums and presenters
Multi-page course application form automatically populated from user's course selections
Google maps integration
Newsletter solution for online journal integrated into client email broadcasting system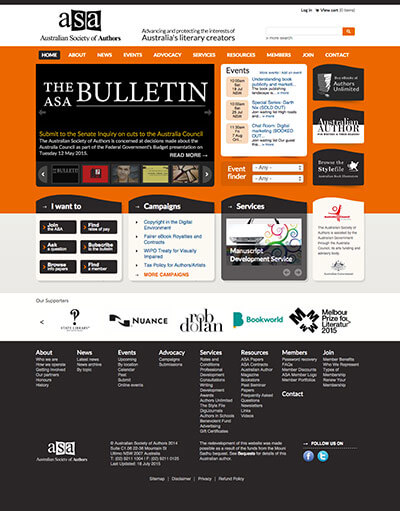 Australian Society of Authors
Sophisticated e-commerce site
Sells subscriptions, events, papers, pay for view content
Wide range of highly customised publishing templates and content views
Subsites sharing content from main site
Automated import of member accounts from client CRM system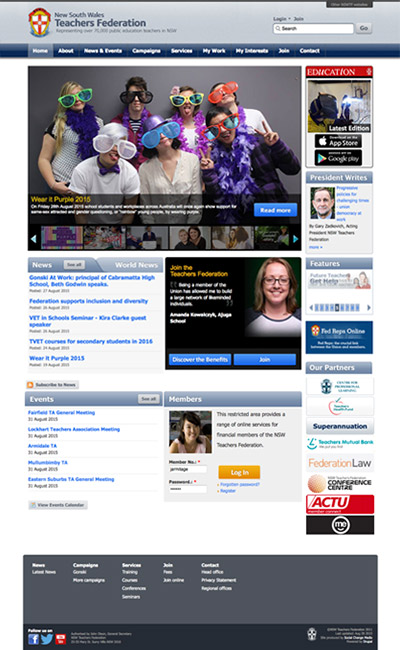 NSW Teachers Federation
Large content-rich website
Responsive design for tablets and mobile devices
Campaign action forms
Automated electorate lookup by postcode service
Secure members area with authentication integrated into client's CRM system
What our clients say...
I was very pleased with the work Social Change Media did to construct, maintain and update the National Welfare Rights Network website www.welfarerights.org.au.

Mark McGrath was available at all times for constructive advice and ensuring that maintenance was ongoing.

We had a range of stakeholders accessing our site including members, people receiving social security, Government Departments and the media.  It was important to construct a site that suited all these users. Social Change Media clearly understood that need and had the capability to plan the site for many different users with varying needs.
The Evatt Foundation has used Social Change Media for all its online needs since 2005. For the mix of tech know-how, understanding our needs and, above all, reliable support, it's hard to imagine anyone better.
Like to know more?
Please get in touch if you would like to talk to us about web development for your non-profit organisation.
Let's talk